Protect & grow your business from $1,000 per month.
My General Counsel provides 20+ years of expert legal advice, positive outcomes, and business know-how without the worry of excessive fees. Our expert insight will allow you to make agile decisions and help your business to grow in a competitive market.
Initial consultation FREE.
You focus on business while we handle the legals.

Assurance | Confidence | Growth
TEMOGEN HIELD
Our founder, Temogen Hield is an expert in counseling growing businesses. Having served as a partner in an international law firm, including work in China, and as a General Counsel in both large and medium-sized businesses, he possesses extensive industry-leading legal expertise.
In addition to his legal experience, Temogen has held c-suite leadership roles in technology and payments, & has firsthand founder experience in technology start-ups. This unique combination of legal, business, and start-up knowledge allows Temogen to provide growing businesses with the legal expertise and the strategic counsel they need to thrive. His counsel is known for being decisive, practical, and tailored to the specific challenges faced by growing businesses in today's dynamic landscape.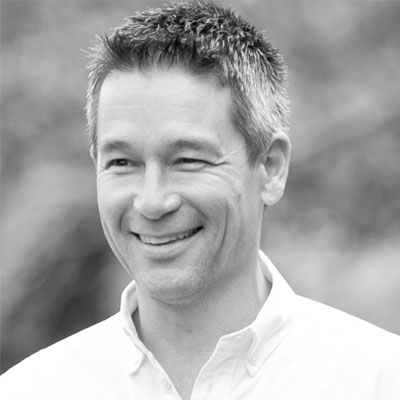 Small Business & Start-ups
Legal expertise, know-how and general counsel for start-ups and small business, without fee worry.
From only $1000 per month.

General Counsel for Small Business & Start-ups
Legal expertise, know-how and general counsel for start-ups and small business, without fee worry.
Unlimited consultations

All your business's legal work included

Top tier advice and business guidance as you need it

From only $1,000 per month

Lets Go Start-Up
Incorporate a company with your co-founders, put a shareholders agreement in place and register your first Trade Mark.
Company incorporation

Shareholders agreement

Trade Mark application (1 class)

Business name registration

From only $3,000

E-Commerce Protections
Make sure your e-commerce website is protected.
Website terms & conditions

Terms of sale

Trade Mark application (1 class)

From only $2,500

Interim or Contract General Counsel
For corporates who need another in-house resource for a project or to cover for an absence.  
Project, Overflow and Maternity Leave solutions 

General Corporate

Consumer Law

Financial Services & Payments

Company Secretarial

Contract Drafting and Negotiation

Disputes
Need something else?
Fixed price services are available for nearly all of your legal requirements.
Arrange a consultation for a no-obligation quote.
We love working with Temogen and My General Counsel. Pragmatic
expertise that gets us the outcome we need, when we need it. The per month subscription is outstanding value for us, giving us predictability in our legal costs. We have about 6-10 significant legal issues and year. Temogen's business acumen and mentorship is as valuable as how he handles the legals.
Andrew Arlington, Founder
My general counsel has been a revelation for us. We were paying thousands for poor service and advice without counsel. Temogen knows are business inside and out – this means his counse always helps us to get where we want; so much so that he now helps is with strategy; he has even facilitated strategic workshops. The best lawyer we've ever worked with.
Divya Singh,
Chief Financial Officer
My general counsel sorted out our Trade Mark application and made everything easy. Efficient, great value and superior expertise.
Saland
Nguyen, Company Director
Thank you so much. I have breathed such a sigh of relief since we spoke – you really helped me feel like "This is simple, this is easy, this is fun"
Dr Ashleigh Moreland,
Founder & Director
Responsive, practical, outcome oriented and great value.  That's why I have My General Counsel on retainer
Victor Fong, Chief Operating Officer
Temogen is a great bloke who knows how to handle everything from disputes to shareholder agreements, he's our favourite lawyer
Adam Clarke
Account Manager
Results!  That's why we use My General Counsel… We have lots or litigation and results are the only thing that counts
Celine Kim,Financial Controller
Contact us
Whether you need assistance with drafting contracts, navigating regulatory requirements, protecting your intellectual property, or resolving disputes, we are here to support you every-step of the way. We pride ourselves on delivering practical and actionable advice that is specifically tailored to the unique needs and challenges of growing businesses.
With My General Counsel, you can focus on growing your business with the confidence that your legals are in capable hands. Don't let the legal complexities get in your way. Contact us today to learn more about how we can assist you in building a solid legal foundation for growth, without the financial burden.
Book initial consultation